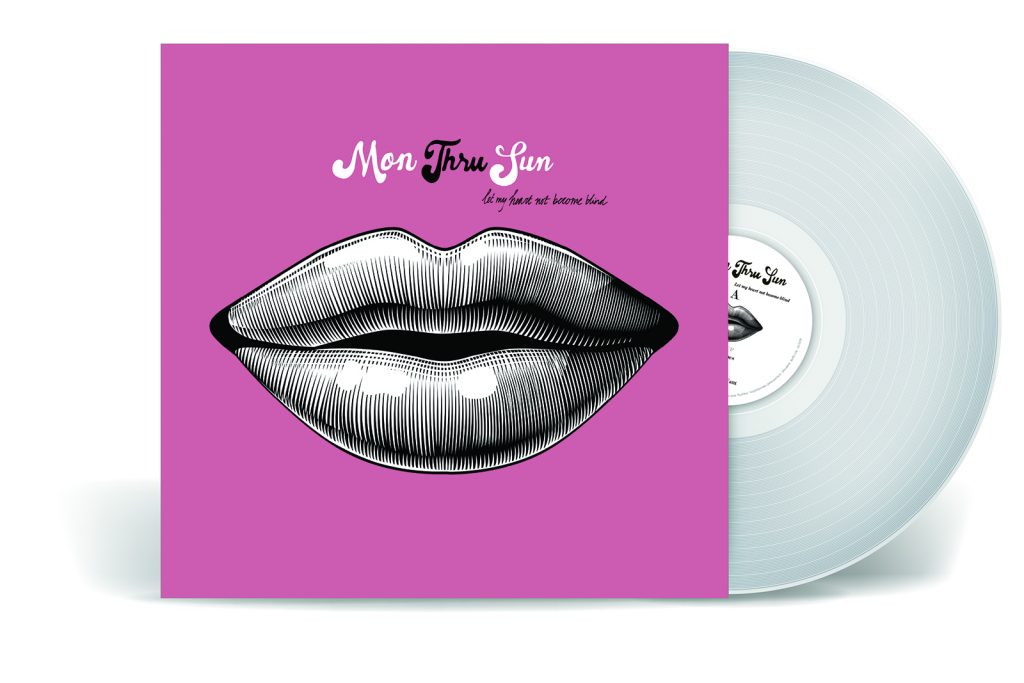 ---
Aanstaande woensdag 12 mei om 20:00 uur presenteren we ons nieuwe album 'Let my heart not become blind' in Concerto Recordstore Amsterdam. We spelen daar een akoestische sessie vanaf 20.00 uur. Omdat door de coronamaatregelen publiek niet is toegestaan, kun je het optreden volgen via een livestream / uitzending via het kanaal van Concerto en MonThruSun.

Klik op de zwarte button bovenaan, dan ontvang je informatie over de livestream.

Na de succesvolle band Soft Parade (Stewart / Eurythmics) keert Hans Bos terug als MonThruSun. Samen met topmuzikanten als Robin Berlijn en Dick Brouwers en drummer-producent Remko Schouten van IJland studio's leidde dit tot een spannend en eigentijds album met originele en inhoudelijk sterke teksten. De muziek linkt naar Mac deMarco, Kevin Morby, The Velvet Underground en The Beatles. Met een stem die naar verluidt zo helder is als Bowie en zo warm als die van Stuart Staples, raakt Bos de moderne ziel.
Enkele dagen voor de landelijke lockdown speelde de band MonThruSun een uitverkochte Vondelkerk in Amsterdam plat tijdens de try-out. De tienkoppige band, compleet met trombone, strijkers, piano en mondharmonica, stond als een huis.
De eerste reacties op het album zijn lovend. Het nummer 'Family' is uitverkoren als sleutelmoment in de film 'Hemelrijken' (Family Matters, NPO3, filmfestivals). Het album is vanaf 12 mei verkrijgbaar bij onder andere Concerto in Amsterdam en alle Plato winkels, en nu al te bestellen via de roze button bovenaan de site.
Leadzanger Hans Bos van de Soft Parade keert terug met een nieuw album onder de naam MonThruSun. Na een uiterst creatieve samenwerking met Dave Stewart (Eurythmics) dat hen bejubelde albums 'Puur' en 'Get Well Soon' opleverde stopte de band in 1996. Bij Bos bleef het al die tijd broeien en dat leverde een wervelende verzameling nieuwe nummers op. 'Let My Heart Not Become Blind' onthult een liefdevolle kijk op de wereld waarin door het donkere tentdoek lichtgaatjes te zien zijn met vol zicht op de sterrenhemel; Een gevoel met elkaar verbonden te zijn.

Het album werd met drummer/producer Remko Schouten (Stephen Malkmus, Zzz, Bull) opgenomen in de Amsterdamse IJland en Americain Studios met talentvolle muzikantenvrienden zoals Tinca Veerman (zang), Robin Berlijn (piano, gitaar), Dick Brouwers (bas), Eric C. Maas (bas), Leon van Egmond (trombone) en violisten Antonio Pliz, Robert Uchida, Robijn Boekelmans (cello) en Imke Jansen(viola).
Luister naar een nummer als het door hoop gedreven 'Moon'; of 'A Hole In Your Head' dat je mee neemt naar de diepste bodem van je gedachten. Het pakkende 'AWeSoMe' laat je niet los en na de Grande Finale van 'Home' blijft er een warm licht branden…
Videos
Regisseurs, filmmakers en animators maakten films voor elk van de nummers. De makers zijn Bara Lockefeer (Sorry), Willem Jan Bloem (Make Wishes), Eric Maas (Hole in Your Head), Stanley Kolk (Family it's our Blood), August Swietkowiak (Inking Black), Constant Brinkman (Powerlack), Susanne Engels (Moon) & (Home) en Marjolein Hendrickx (I Can Be Who I Want).