Release March 5, 2020
Lead singer Hans Bos of the Soft Parade returns with a new album under the name the MonThruSun.  After an extremely creative collaboration with Dave Stewart (Eurythmics) that earned them acclaimed albums 'Pure' and 'Get Well Soon', the band stopped in 1996. Bos kept on boiling all the time and that resulted in a dazzling collection of new songs. "Let My Heart Not Become Blind" reveals a loving view of the world in which through the dark tent cloth light holes can be seen with a full view of the starry sky; A feeling of being connected to each other.
The album was recorded in Amsterdam IJland and Americain Studios with Tinca Veerman (vocals), Robin Berlijn (piano, guitar),  Dick Brouwers (bass),  Eric C. Maas (also Soft Parade, bass), Leon van Egmond (trombone) and violinists Antonio Pliz, Robert Uchida, Robijn Boekelmans (cello) and Imke Jansen (viola).
Together with drummer / producer Remko Schouten (Stephen Malkmus, Zzz, Bull) and supported by these wonderful musician friends, Bos gets into pure, poetic words and with a voice as clear as Bowie and warm as Stuart Staples, the modern soul. Listen to a song like the hope-driven 'Moon'; or 'A Hole In Your Head' that takes you to the bottom of your mind. You won't let go of the catchy 'AWeSoMe' and after the Grande Finale of 'Home' a warm light stays on …
The music on the album resounds with artists like Adam Green, Spain, Pavement, Velvet Underground, Tindersticks and – why not – the Beatles.
Videos
Right now directors, filmers and animators are working on videos that will come with each of the songs. The makers: Bara Lockefeer (Sorry), Willem Jan Bloem (Make Wishes), Eric Maas (Hole in Your Head), Stanley Kolk (Family it's our Blood), August Swietkowiak (Inking Black), Susanne Engels (Moon), Jessica Gorter (Awesome), Marjolein Hendrickx (I Can Be Who I Want).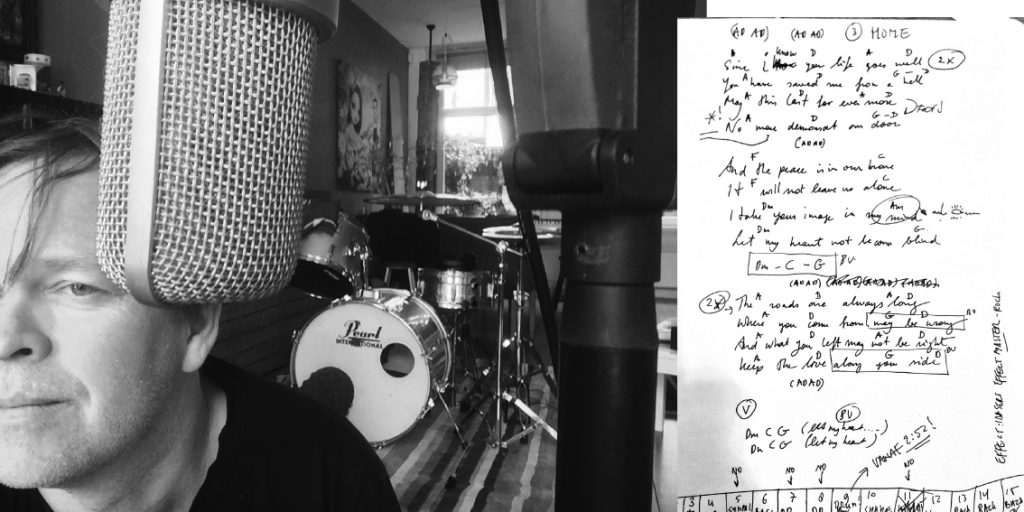 ---