[April 23, 2019 we are working on this construction]
ALBUM RELEASE ± MAY 2019
Welcome, let us present to you the upcoming album 'Let My Heart Not Become Blind' where lead singer Hans Bos 'returns' together with drummer and producer Remko Schouten (Stephen Malkmus, zZz, Bull) and supported by a number of his wonderful musician friends that will be presented below. 
Bos was former member of Soft Parade (Anxious Record / produced by Dave Stewart Eurythmic) that stopped performing late nineties, but the musical spirit kept on brewing and slowly but surely Bos put together a charming and dazzling collection of songs. 
In pure, poetic and playful words and with a voice that is said to be as clear as Bowie's and as warm as Stuart Staples', Bos touches the modern soul. Listen to a song like the hope-driven 'Moon'; let 'A Hole In Your Head' take you to the deep bottom of the mind. 'Let My Heart Not Become Blind' unveils a loving view on a dark world surrounding – like a black curtain with small pinholes where the light shines through.
'Let My Heart Not Become Blind' was recorded at the Amsterdam IJland and Americain Studios with Robin Berlijn (piano, guitar), Tinca Veerman (vocals), Dick Brouwers (bass), Eric C. Maas (bass), Leon van Egmond (trombone) and Antonio Pliz, Imke Lemmers-Jansen and Robert Uchida (strings) and Remko Schouten on drums and Hans Bos (leadvocals and instruments).
The music on the album resounds with artists like Adam Green, Spain, Pavement, Velvet Underground, Tindersticks and – why not – the Beatles.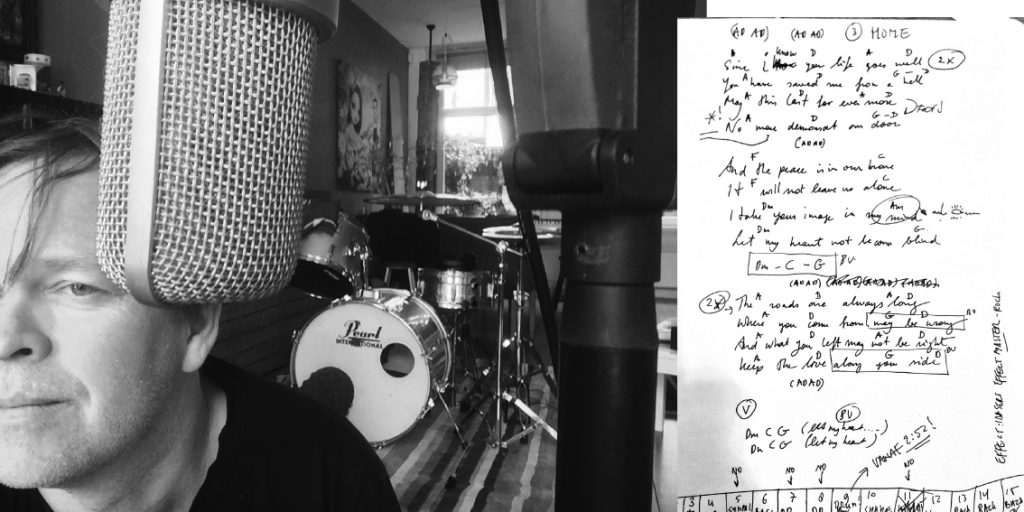 ---